Market8020, Inc. needed a website…a REAL website.  Before we started the project, Market8020, Inc had a placeholder website, using the all so popular Website Builder by GoDaddy.com. Another archaic site with very little branding, color or down-right appeal.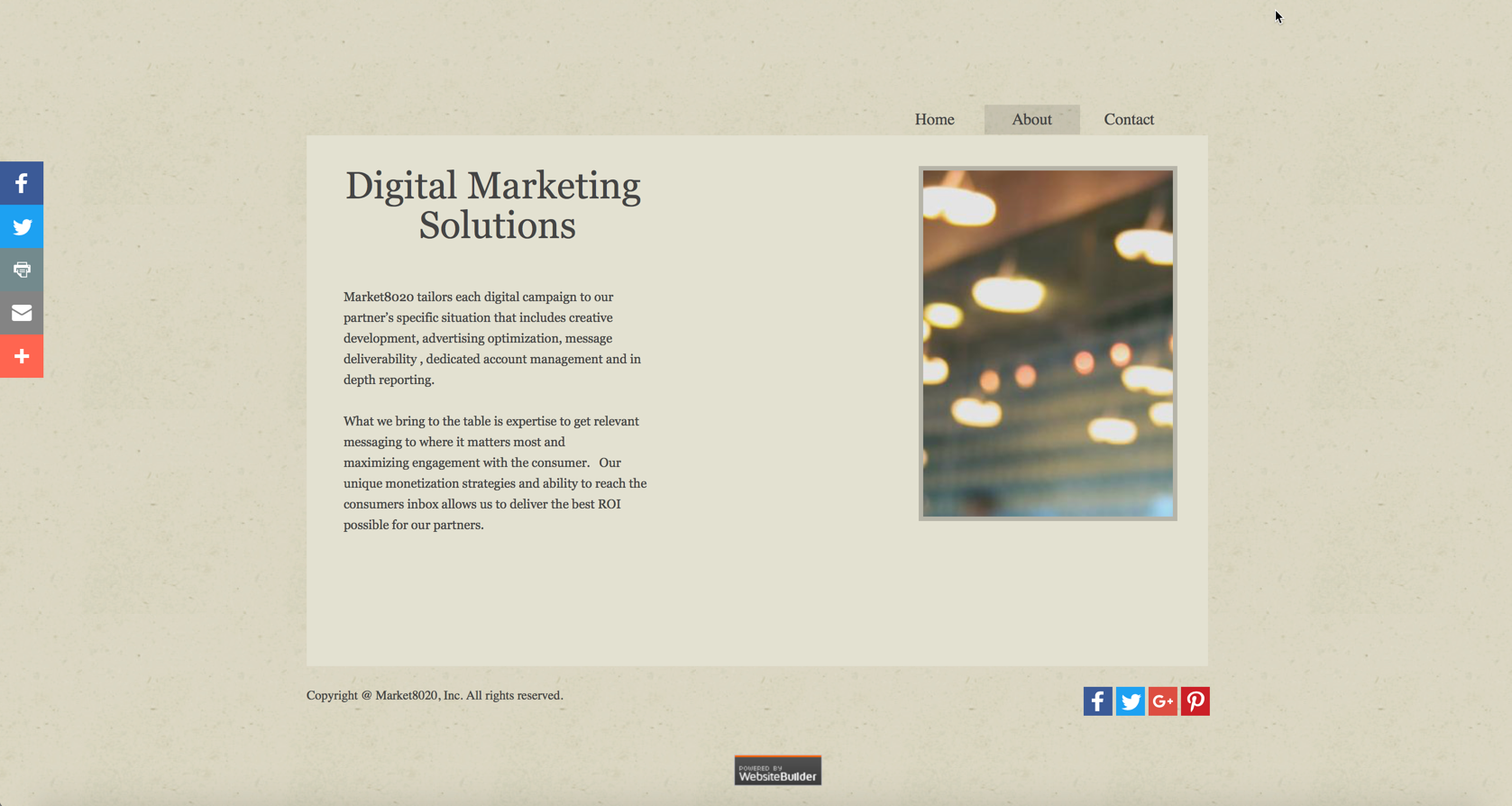 Now – obviously anything could be an improvement to what you see above.  We moved the site from GoDaddy.com to HostGator.com (obviously a cheaper option for hosting a WordPress.  Their Hatchling Plan comes with an email address and unlimited bandwidth for less than $4 per month!)
I quickly uploaded WordPress and built this new site with Elegant Themes's Divi Theme.  With a couple extra plugins, I built this single page site in a matter of hours.  Yup – HOURS (not days).
Don't get me wrong – the amount of content isn't much.  And it helps when you have a client that has their content and images ready to go for a quick site upload.  But they needed the site up by the end of the day and I was able to provide them with not only a better looking site, but a more professional site that truly resonates with the brands they'll be chatting with later this week.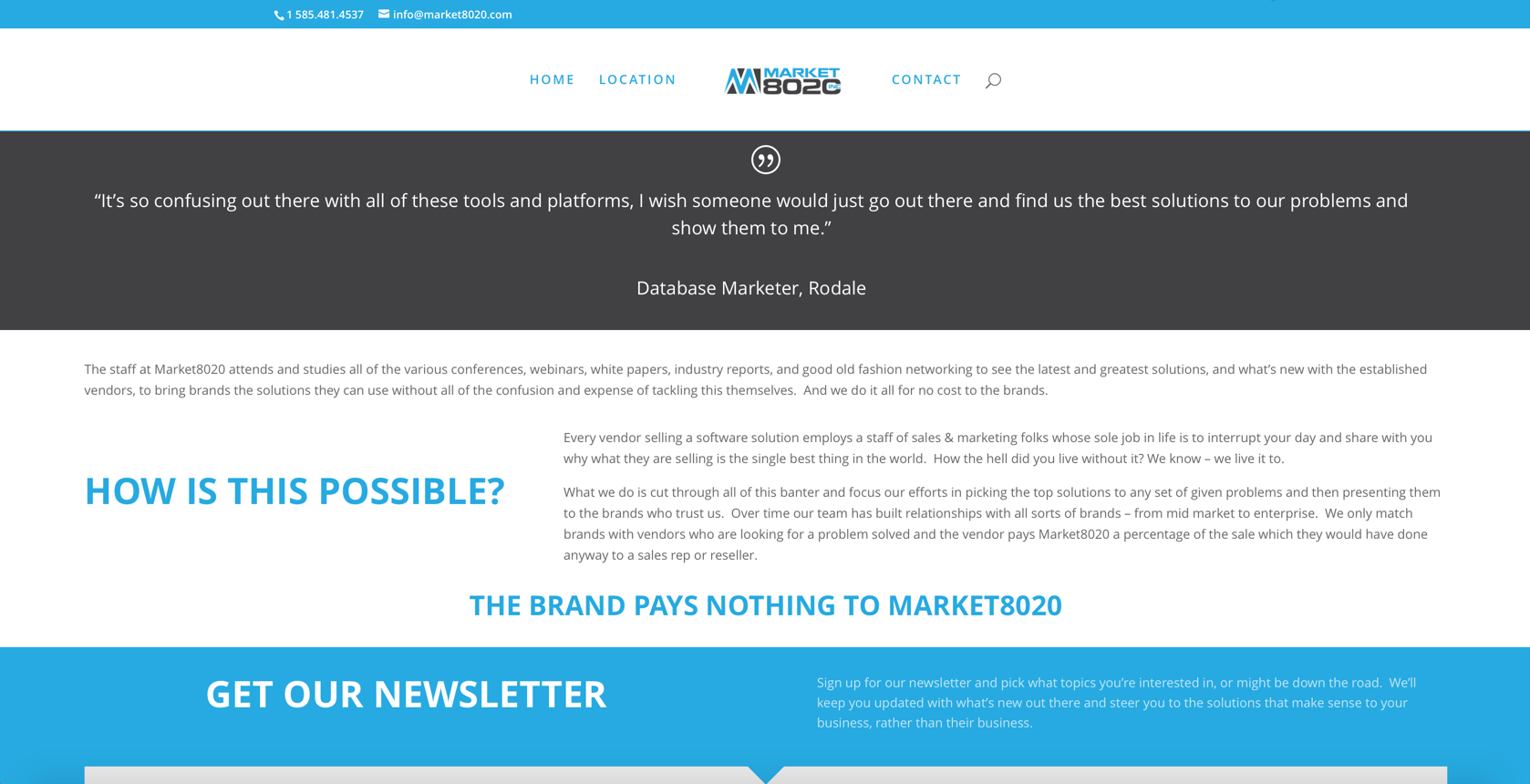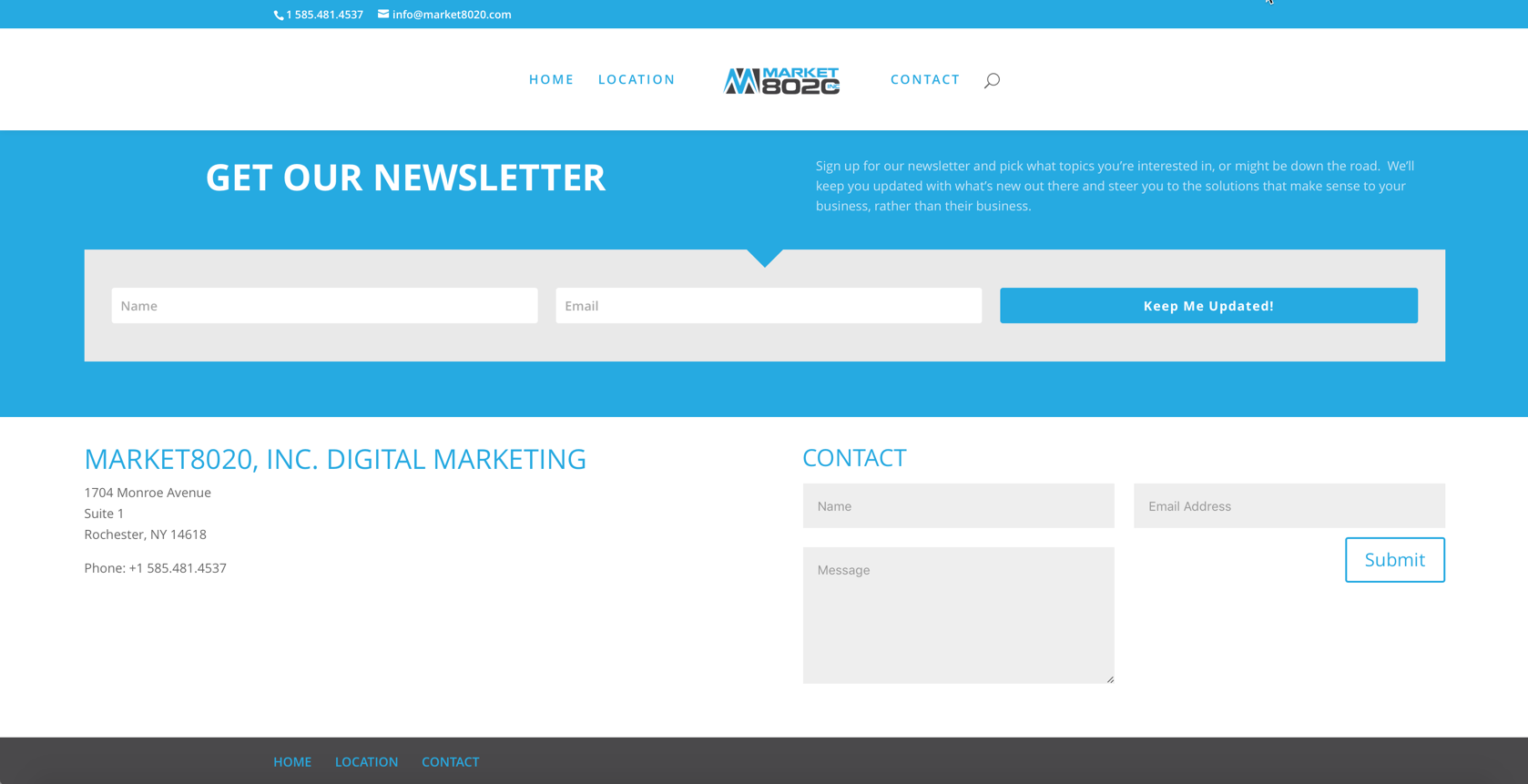 Do you need a website?  Fill out the form below and I'll give you a call to chat about your project and timeline.  You could be off the ground in less than a week!